Introduction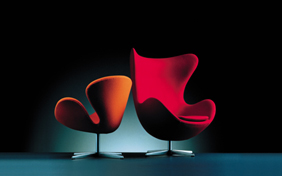 Rezidor's debut - The Royal Copenhagen in Denmark, created with the legendary Arne Jacobsen - was hailed as the worlds first designer hotel. This auspicious start marked the beginning of a collection of landmark properties and innovations that would come to define Rezidor with its dynamic portfolio of brands and hotels.
Next story
intro
World's First Designer Hotel
Rezidor's debut - The Royal Copenhagen in Denmark, created with the legendary Arne Jacobsen - was hailed as the worlds first designer hotel. This auspicious start marked the beginning of of a collection of landmark properties and innovations that would come to define Rezidor with its dynamic portfolio of brands and hotels.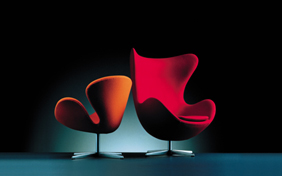 1960
1960
Rezidor's first hotel - the SAS Royal Hotel, Copenhagen, designed by Arne Jacobsen - is acclaimed as the world's original designer hotel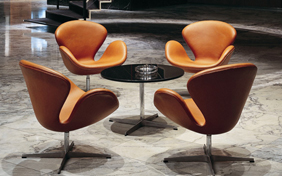 1976
1976
Kurt Ritter joins as General Manager of SAS International Hotel, Luleå, Sweden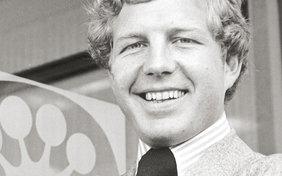 1980
1980
First hotel opens outside Scandinavia – Radisson SAS Hotel, Kuwait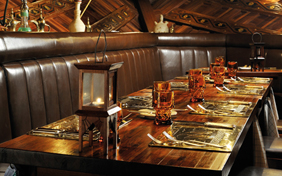 1989
1989
Kurt Ritter appointed President & CEO of SAS International Hotels (SIH)
Head Office moves from Oslo to Brussels
Rezidor puts in place a detailed Environmental Policy for the group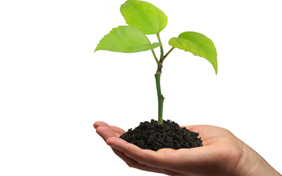 1993
1993
Launch of Project Win – a significant cost saving programme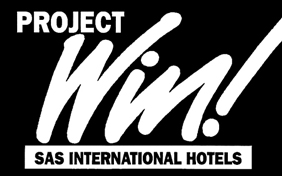 1994
1994
SIH signs Master Franchise Agreement (MFA) with Carlson Hospitality Worldwide to create Radisson SAS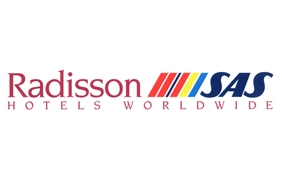 1995
1995
Launch of Yes I Can! service philosophy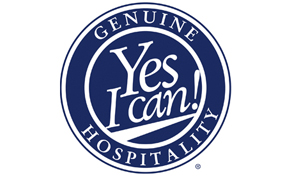 1996
1996
Launch of Radisson SAS Management School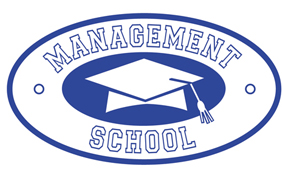 1997
1997
First hotel company to go asset-light, divesting real estate to focus on hotel management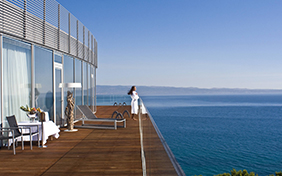 1999
1999
Entry into Africa with the opening of Radisson SAS Hotel Waterfront, Cape Town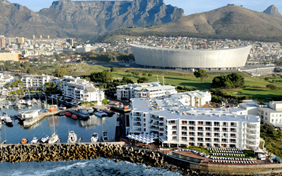 2000
2000
Rezidor reaches the landmark of 100+ hotels in operation
Joint Venture with MWB to operate Malmaison hotels group in the UK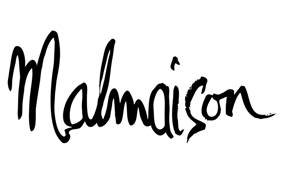 2001
2001
Launch of Responsible Business programme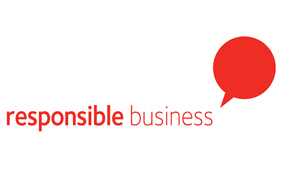 2002
2002
A new MFA with Carlson to operate Country Inns & Suites, Park Inn & Regent hotels in EMEA
Birth of Rezidor SAS Hospitality
Kurt Ritter wins Corporate Hotelier of the Year Award: HOTELS magazine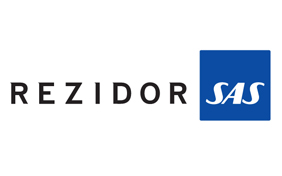 2003
2003
Loss making year: downturn due to the impact of 9/11, terrorist threats and SARS on the global economy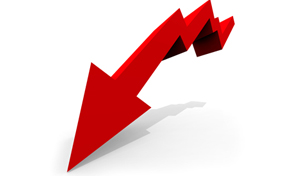 2004
2004
Back to Black!
Kurt Ritter receives the Lifetime Achievement Award from IHIF (International Hospitality Investment Forum, Berlin)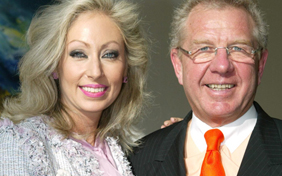 2005
2005
Worldwide License Agreement with Missoni Fashion House to create, develop and operate Hotel Missoni
Carlson buys 25% shares in Rezidor from SAS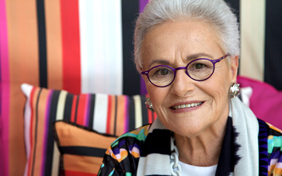 2006
2006
Kurt Ritter celebrates 30 years with Rezidor and 17 years as CEO
3 small letters, 1 big event – IPO! Rezidor listed on the Stockholm Stock Exchange
A new era, a new name: The Rezidor Hotel Group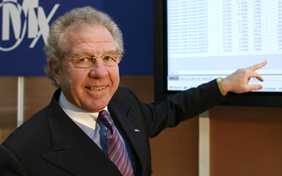 2007
2007
Carlson becomes the largest shareholder with 42%
SAS divests all stakes in Rezidor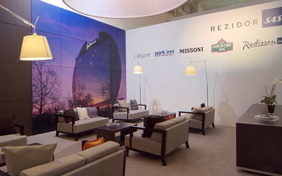 2008
2008
Largest international hotel operator in Russia & CIS
Rezidor ranks Number 1 on HVS European Corporate Governance Ranking
Kurt Ritter receives his 2nd lifetime achievement award by MKG Group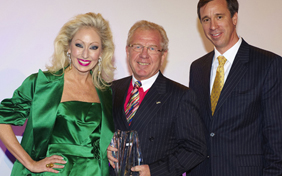 2009
2009
Radisson SAS becomes Radisson Blu
Park Inn ranks highest on J.D. Power and Associates European Hotel Guest Satisfaction Index Study
First Hotel Missoni opens in Edinburgh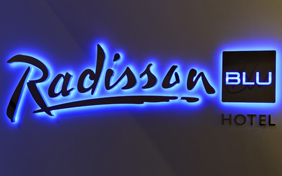 2010
2010
Radisson Blu becomes Largest Upscale Hotel Brand in Europe
Park Inn becomes Park Inn by Radisson
Regent brand sold to Formosa
Rezidor becomes World's Most Ethical Hotel Company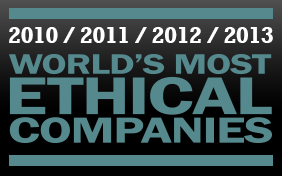 2011
2011
Rezidor names as one of the World's Most Ethical Companies by Ethisphere Institute for second year in a row
Rezidor's entire Middle East portfolio becomes Green Key certified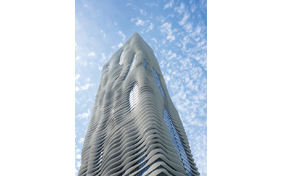 The Rezidor Hotel Group's history at the forefront of contemporary hospitality began in 1960 when we opened our first hotel:  the towering Royal Copenhagen, built by SAS airlines to satisfy demand for luxury accommodation in the Danish capital. Stylishly fashioned in the smallest detail by the legendary architect Arne Jacobsen, it was acclaimed as the world's first designer hotel and many of the iconic pieces that Jacobsen specifically created for the hotel - including his famous Swan and Egg chairs - have become highly desirable collectables.
The Royal, as SAS's spectacular flagship property, became one of the world's most celebrated hotels throughout the 1960's and 70's, attracting Heads of State, major rock and film stars and a galaxy of other leading VIP's - all greeted personally by the legendary General Manager, Alberto Kappenberger.
The Radisson Blu Royal Copenhagen celebrated its Golden Jubilee in 2010, led by the current General Manager – Alberto's equally charismatic son, Roy Al Kappenberger. And Room 606 of our original property has been carefully re-created as a lounge in Copenhagen airport: a tribute to the unique Rezidor/Jacobsen contribution to modern design history.
This auspicious debut marked the start of the creation of a collection of landmark hotels and innovations that would come to define Rezidor and its dynamic portfolio of brands and hotels. Since the Royal first opened its designer doors to an amazed world, Rezidor's Yes I Can! culture has helped us pioneer the most stylish and innovative hospitality, with spectacular, ground breaking design and service concepts. Plus minute attention to detail – and a generous dash of the Z factor: our passion for doing things differently.
Working with world-class design names such as Adam D. Tihany, Matteo Thun and François Champsaur, Radisson Blu has won universal acclaim for its new breed of spectacular properties, including:
The Radisson Blu Hotel, Frankfurt - with its amazing, circular glass façade
The Radisson Blu Hotel, Zurich – where acrobatic angels swoop dramatically down the world's tallest and most beautiful wine tower to retrieve guests' wine orders
The Radisson Blu Berlin – with its enthralling, theatrically super-sized aquarium in the lobby
The sleekly minimalist Radisson Blu Le Metropolitan Hotel in Paris
The awesome Radisson Royal Hotel, Moscow, an iconic landmark in the heart of the Russian capital. One of Stalin's legendary Seven Sisters, built to showcase Soviet Neo-classicism architecture, it has been totally, sympathetically restored and renovated, making it truly relevant – and irresistible - to clued-up contemporary travellers
Rezidor's values have helped us achieve spectacular growth and our dynamic, multi-brand portfolio: our newest, award winning, Hotel Missoni – as the world's first true fashion hotel brand - owes a great deal to its inspirational Royal lineage.
Created by Rezidor in conjunction with the legendary Italian design guru, Rosita Missoni, our latest brand is Bold! Passionate! Unique!  And it's been scooping the world's leading awards from the moment our debut Hotel Missoni, Edinburgh welcomed, delighted and dazzled its first guests.
Following on from historic Edinburgh, Hotel Missoni, Kuwait – individually designed by Rosita - reflects the exotic locale and the Arabian Gulf with the world's most fashionable, Missoni –striped swimming pool adding the ultimate Wow! factor.
The Royal Copenhagen's enduring heritage can also be seen in Rezidor's ongoing passion for delivering world-class hospitality, innovative service concepts and supreme fine dining in superbly stylish surroundings:
The Sea Grill restaurant at the Radisson Blu Royal Hotel, Brussels - headed by Executive Chef Yves Mattagne - is acclaimed as one of Belgium's finest restaurants. Mattagnes' elegant and meticulously crafted menu has earned two highly prestigious Michelin stars, along with a host of other leading culinary awards.
The Regent Berlin's Fischers Fritz restaurant is the only restaurant in the German capital with two Michelin stars, awarded to Chef de Cuisine Christian Lohse for his classic French cuisine with a brilliant contemporary twist.
Pascal Nibaudeau, Executive Chef of Le Pressoir d'Argent at the Regent Grand Hotel Bordeaux won his first Michelin star just 18 months after his restaurant first opened. Pacsal was trained by the Sea Grill's Yves Mattagne, keeping up the Rezidor tradition of sharing excellence throughout the company.